Jen Wozny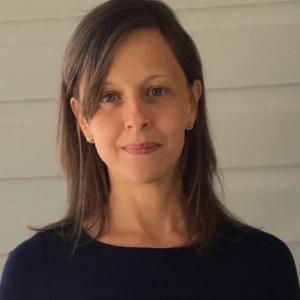 Jen Wozny spent eight years working in Canada's Privy Council Office, which is the federal government department that supports the Prime Minister.  Here, she worked in both Intelligence  and Security as well as Policy functions, and was Special Projects Officer to the National Security Advisor, providing him with daily intelligence briefings and accompanying him on visits abroad.
Ms. Wozny has also created and taught courses for US intelligence analysts, at the Department of Homeland Security, the National Security Agency, and Booz Allen Hamilton.  Her expertise in written and verbal communication was solidified through her Masters thesis, "Optimizing Communication Between Decisionmakers And Intelligence Analysts," which became the scientific foundation of Mercyhurst University's courses in Intelligence Communications and which was declared "required reading for all new intelligence analysts" in one section of the National Security Agency.
Ms. Wozny left the federal government to pursue credentials in the area of holistic wellness, with the goal of bringing the two industries closer together so as to evolve the analysis and decisionmaking functions and improve the health of our government and security sectors.  To this end, she created the wellness company Put The Light Here.
Since 2018, her cross-border contracts have been proudly affiliated with DC Analytics.
Ms. Wozny's credentials include a Bachelor of Arts in Psychology, a Masters of Science in Applied Intelligence, certification as a Life Coach, and a TS/SI/SA clearance (expired).